The Epic Mountain Survival Guide
Being properly kitted-out in the mountains is key to enjoyment and safety. Going beyond the basics of the right clothes to wear and gear for sleeping, we were curious about what commercially-available gizmos and gadgets a Marine Commando takes with him on a multi-day trek in the mountains. So we asked Epic's survival expert Phil Asher his favourite survival essentials for use in mountain environments. Here are his top picks…
Navigation
Map & Compass
Navigation, like most things, has gone hi-tech (see below). But there are still good reasons for reverting to an old school approach to finding your way. Firstly, it's good to know where you are on a map in case of equipment failure. Secondly, the ability to desktop plan and map read is a skill that all outdoor adventurers should have. Thirdly, it's fun and engaging and makes you feel more in-touch with the land.
Phil's Pick :
The Silva Ranger 2.0. is one of the best mirror compasses on the market, Flip up the mirror, and align the sighting hole to determine your bearing over long distances with an excellent level of accuracy. This model comes with a lanyard with a printed scale to aid in measuring distances on your map. It also has luminous markings that'll help you navigate up to 4 hours after the sun sets and adjustable declination for measuring hill angles especially useful for determining potential avalanche slopes on snow-covered terrain. The mirror can also be used for daylight signalling if the sun is out. Make sure your map is waterproofed, Phil uses an Ortlieb waterproof map case.
GPS & Communications
Navigation technology has moved on massively in the last 10 years and handheld GPS units have exceptional utility and functionality. Some units offer communication functionality which prove great in emergency situations as well as having mapping and tracking functions where others can track your progress remotely.
Phil's Pick :
I use either The GPSMAP 66i or the in Reach Explorer+. The GPSMAP 66i is a do-everything device when you're off the grid. You have access to auto-routing function for turn-by-turn navigation and satellite imagery for highly accurate mapping information. In situations where you need to prioritise battery life, he uses the inReach Explorer+ as it's designed to last much longer than the GPSMAP 66i but you lose mapping and other special features such as Torch/ Strobe and other downloadable apps.
The great advantage of these two devices is the satellite communication functionality. Both devices use the Iridium network and allow you to two-way messages via email and text as well as track and share route progress via the internet. They have a built-in SOS function button that will alert authorities should you get into difficulty. Subscription service required If you require voice then I use a Iridium Extreme 9575 Satellite Phone.
Fire Lighting
A favourite of survival experts, a Ferrocerium Rod (also known as a 'fire steel') and steel Striker is a useful bit of kit in the event of matches getting wet or a lighter running out of fuel. This useful tool provides reliable ignition in all weathers.
Phil's Pick :
A Ferrocerium rod produces a shower of 3,000 C sparks, and will start many hundreds of fires. I use the Spitfire Fire Starter which is a lightweight compact, easy to carry, and highly effective fire lighting tool, designed to quickly and reliably get a fire started, regardless of weather conditions.
Shelter
Even on shorter hikes, having the means to make shelter can be critically important. Multi-purpose, light and incredibly practical, there are some great options on the market.
Phil's Pick :
This Silnylon rainfly (Tarp) is double wide and provides generous protection from wind and rain as well as shelter from the sun. Can be angled out to provide a large covered area for cooking or relaxing, or can be staked down close to the ground on both sides of a hammock. The tarp has 2 tie-outs on each side. I choose to take an additional 550 Paracord or Dyneema cord to set up a ridgeline to allow you to slide your tarp along this line for maximum protection.
Tools of the trade
The beauty and utility of a great multi-tool goes beyond mountain survival and some of the tools on the market have a staggering array of functions in a lightweight and practical package. But whilst they provide a range of uses, in survival terms there is no replacement for a high quality survival knife. Survival knives are intended for wilderness environment emergencies when the user has lost most of his/her main equipment. They can be used for battening firewood, skinning, cutting, wood carving, hammering, and many other uses. Of course, if you are in a location where guns are legal, carrying a gun on your person can protect you from dangerous animals or any other threatening things out there on the mountains. As long as you do your research on concealed carry laws and where it is legal to carry a gun on your person, this is a great way to feel protected.
Multi-tool
Phil's Pick :
Built to offer compact versatility, Phil's top pick is the Gerber Multi-Plier 600 as it is easily accessible with one hand. Built with task-specific tools, this tool is invaluable and has a multitude of uses, some of which are listed below.

Features
Wire cutters
Wire crimpers
Blasting cap crimper
Ruler
Lanyard ring
Two-sided file
Can opener
Large flat driver
Cross head driver
RemGrit saw
Semi-serrated knife
C4 Punch
Dedicated sheath with malice clip
One-handed opening
Safety-Plus locking mechanism
Survival Knife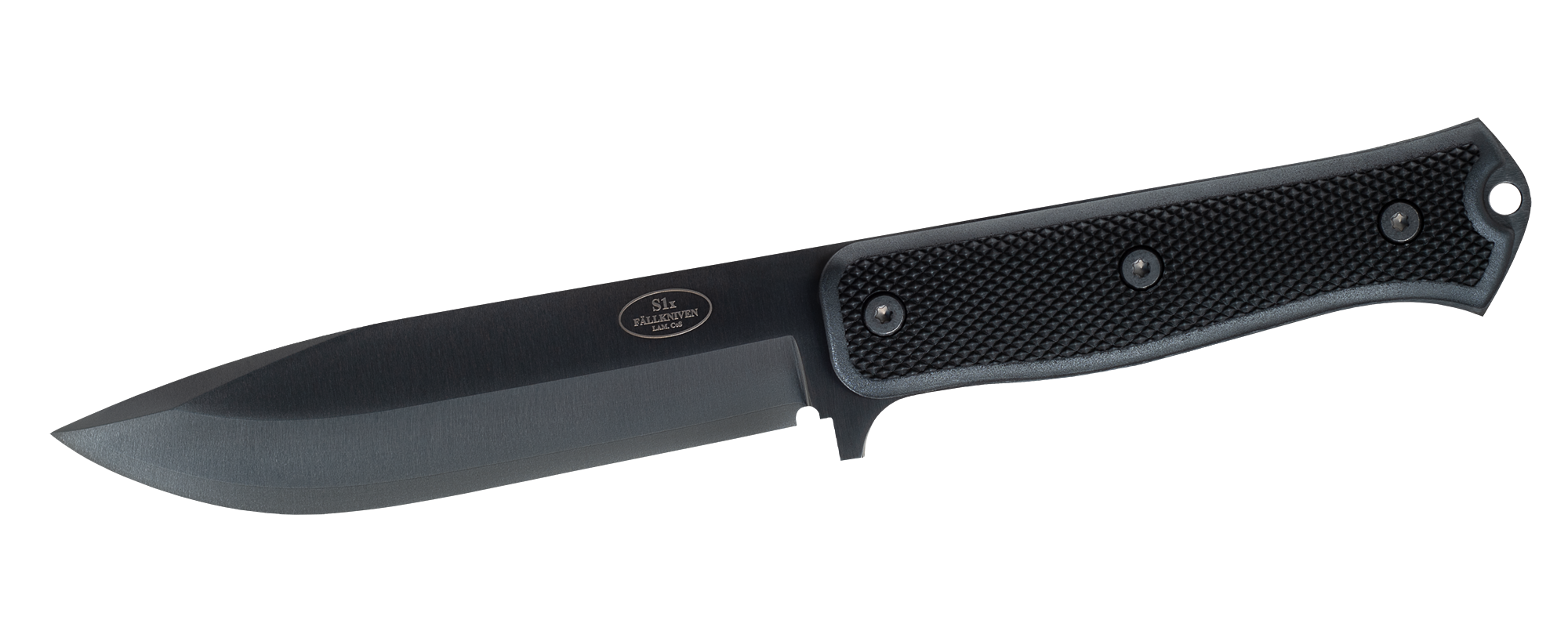 Phil's Pick :
I use the Fallkiniven, which is one of the strongest, sharpest and safest stainless-steel knives in production. It is designed to withstand all the stresses applied by the human hand, which means that it is virtually indestructible. It assumes, however, that you are careful with the knife and that it is used as intended, namely as a sharp precision tool. If you want to learn about the other types of steel knives available, take a look at the Best Steel for Knives: A Guide to Finding The Right Blade Materials. I prefer the plastic or Kydex sheath rather than a leather sheath as I'm usually in a cold, wet, environment so I don't need to dry out the leather sheath.
Water Purification
For longer treks – and as an emergency contingency for shorter hikes – it's important to have a means of purifying water. You should consider different systems depending on where you are going and for how long. Boiling water is a basic method for making water potable by killing microbes and viruses that may be present but the sensitivity of different micro-organisms to heat varies so different alternative methods on the market.
Phil's Pick :
The basic option I carry are chlorine dioxide water purification tablets. Chlorine dioxide kills bacteria, viruses and cysts in water including Giardia and Cryptosporidium. These water purifying tablets are the safest and most effective form of chemical water disinfection and unlike chlorine, have no noticeable aftertaste. They don't take up much room and can be a lifesaver.
For purifying the most demanding backcountry water sources I use the MSR Guardian purifier. Originally designed for the military, it brings this highly advanced technology to backcountry adventurers. Fast and easy to use, this pump purifier offers the added viral protection you need when traveling in developing nations and popular wilderness areas. Its advanced hollow fibre filter offers the most reliable way to purify even filthy water conditions. Add its long-lasting performance and revolutionary self-cleaning ease, and this is my go-to purification water device as it also fits on top of my stainless steel Nalgene water bottle.
Designed to take the heat, this durable non-insulated stainless steel bottle is perfect for boiling water and fits the MSR Guardian filtration device. I adapt mine with a wire loop that allows me to securely boil water by removing the plastic lid and fitting the wire loop you can hang the stainless steel water bottle over the fire to boil water and or cook food.
Other Survival Safety and Utility Devices
Phil's bag of tricks contains other essentials that provide safety and utility for hiking in wild environments. From lighting and power sources, to safety devices, Phil runs us through the other essentials in the commando's backpack.
Phil's Picks :
Made from glass for maximum reflectivity, the MIL-M-18371E Emergency Signalling Mirror, Mark 3 is a mil-spec signalling mirror with substantial range that can be seen for miles. The mirror can attract rescuers further away than can be seen by the naked eye, even in hazy conditions. The centre fireball makes it easy to signal the target, ideal when in remote barren locations.
In this era, we rely on electronic devices, some of which don't allow you to swap out the batteries. I carry a Sport 25 Solar Kit that brings two of our useful chargers together in one pack. The battery is a lightweight yet rugged 6700mAh power pack that can charge virtually any 5V electronic device including tablets, smartphones, GoPros, GPS and more. Rated IP67 which means it is fully protected from dust ingress and can be submerged in 1 metre of water for up to 30 minutes, the waterproof Sport 25 power pack houses a 150 Lumen torch that also has an SOS mode making it perfect for any situation.
The Falcon 7 is an ultra-lightweight, foldable solar panel capable of charging most 5V electronic devices with the power of the sun. This compact lightweight solar charger is IPX4 rated which means it can withstand splashes of water from any direction for up to 5 minutes and is made from rugged, high-wear fabric.
The Black Diamond Storm 400 Headtorch is engineered for all conditions, and features a robust waterproof/dustproof housing, and 400 lumens of bright light.
The Storm 400 also has three different coloured night vision modes and peripheral white lighting for close-range activities like carefully re-racking for the final summit pitch in the dark. The headlamp has Black Diamond's Brightness Memory feature, which allows you to turn the light on and off at a chosen brightness without reverting back to the default, full power setting. The Storm 400's PowerTap Technology enables you to quickly and easily access maximum brightness with the touch of a finger.
A Rescue Laser Light is a hand-held day and nighttime laser signalling device that provides a convenient, effective way to signal a rescue party. Its waterproof, rugged design combines the safety of a laser signalling device with the convenience of a flashlight. This is the compact model preferred by the military, hikers, kayakers, and other outdoor enthusiasts that want to minimise weight. Unlike pyrotechnic flares, the Rescue Laser Light is non-flammable, environmentally safe, and can operate continuously for 40 hours on a single, long-life, replaceable CR123 lithium battery.
Want to incorporate a remote mountain adventure into your next travel itinerary? Get in touch with one of our expert travel agents for both Morocco or Portugal to find out more through info@epic.travel or by filling in our contact form.